We started GLAM a decade ago because we wanted to create a safe space where interested local shoppers could connect with artists, crafters, and makers. This core mission remains the same today.
So this year we are offering two options to shop local:
online from Thanksgiving Day through Dec. 13 (details coming soon)
in person at First Magnitude Brewing Company on December 6 from 10am-5pm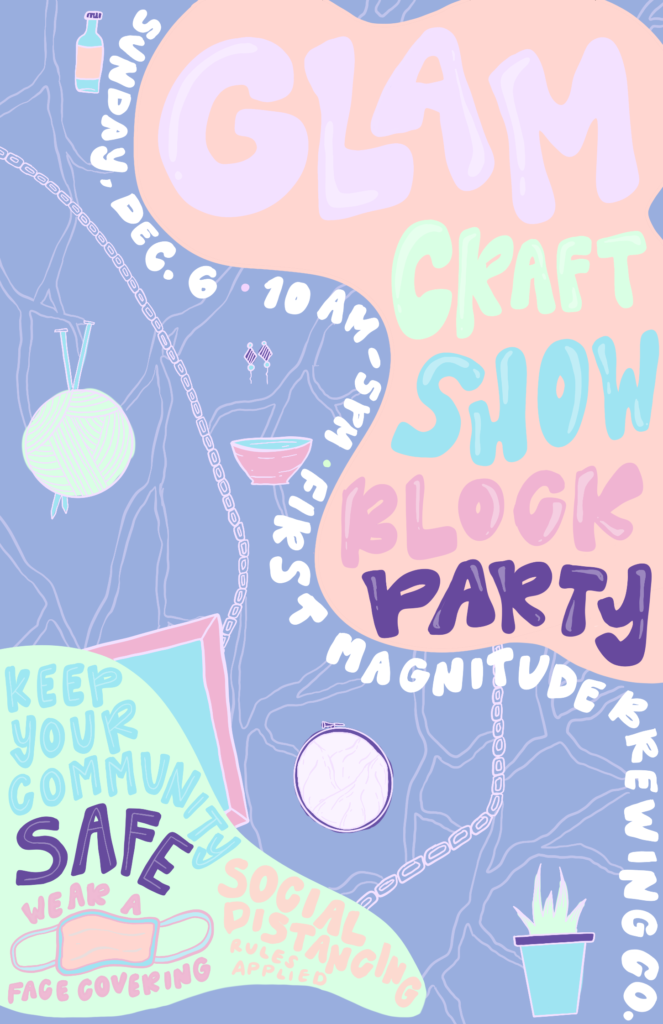 We are striving to make this year's in-person event as safe as possible during the current COVID-19 era.
Vendors and shoppers must wear face coverings, and groups are expected to maintain physical distance between each other. Vendors will be spread out throughout the open-air warehouse and gravel parking lot. Folks who wish to eat and drink can grab a seat on the beer deck or in the beer garden.
Thank you for your help in making this event a safe event for all, and for your continued interest in supporting local artists, crafters, and makers!