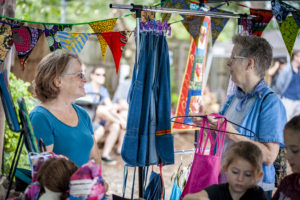 NOTE: the application period has passed for the 2020 show.
Interested in applying to be a vendor at Gainesville's original alternative craft show? That's awesome! We would love to have you apply during our next active call for vendors.
We're always on the hunt for local artists and crafters who make unique handmade items that are edgy enough to stand out from the crowd.
For the winter show on Dec. 6, 2020, we'll be back at First Magnitude Brewing Company, 1221 SE Veitch Street, Gainesville, FL 32601.
Questions? Contact Kim at glamcraftshow@gmail.com.
GLAM is a production of Sew Make Do LLC, a Gainesville-based small business that strives to bring creative opportunities to our local community.