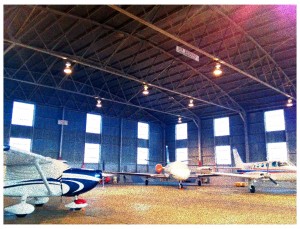 We're excited to announce that we found a new and larger location for the 2012 GLAM Indie Craft Show!
This year's show will take place on Sunday, Dec. 2 from 11 a.m. to 4 p.m. at the historic Mustang Hangar, a WWII-era airplane hangar located just north of Gainesville airport off Waldo Road (map). Because the hangar is larger than any venue we've used in the past, we'll be able to accept more vendors for this year's show.
Shoppers will also be able to get up close and personal with the airplanes, which translates into great photo ops for kids and grownups alike. Plus, Celebrations Catering will be on hand with plenty of tasty treats for sale to keep your shopping stamina high.
The vendor application form is now open, so be sure to apply by the Oct. 7 deadline if you're interested in being a part of the show. Just click on the Apply tab at the top of the screen.
Questions? Feel free to email us at [email protected].
History of the Mustang Hangar
The Mustang Hangar was originally part of the Alachua Army Airfield, a military airfield that began operation in the months following the Japanese attack on Pearl Harbor on December 7, 1941. The airfield was used to train pilots throughout the war years and was later handed over to the City of Gainesville.
The former military airfield is now the site of Gainesville Regional Airport. Interestingly, the air strips that were used in the 1940s look virtually the same as they do today, as you can see in these two photos. The first was taken in 1949 and the second is from a recent screenshot of Google maps.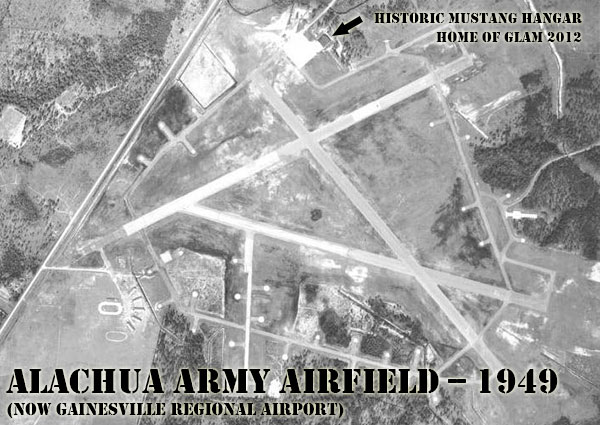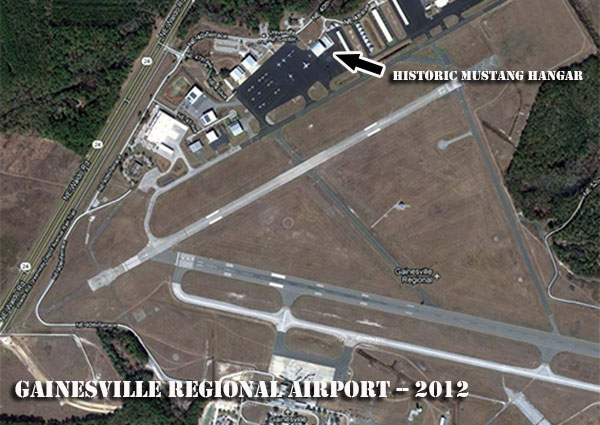 For more on the history of the airfield, visit the related entry on Wikipedia.