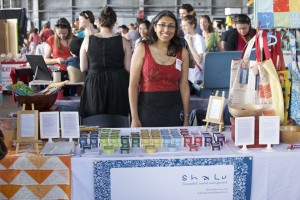 Are you a local artist or crafter? If so, consider applying to be a part of GLAM Craft Show 2013.
We're looking for potential vendors who offer unique, giftable items that will appeal to discerning shoppers who expect high-quality, handmade products. Vendors who make items for guys, kids, and pets are especially encouraged to apply.
Our vendors consistently rate GLAM Craft Show as one of the best shows in the North Florida area, both in terms of fun and profitability.
Want to apply? You can find the application form  here. Applications are due by 11:55 p.m. on Sept. 27, 2013.