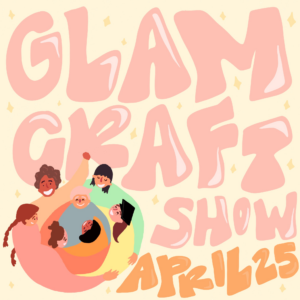 In 2021, GLAM Craft Show is returning to Cypress & Grove Brewing Company for a socially distanced spring edition.
We will welcome 30+ different artists, crafters, and makers on Sunday, April 25 from 12 noon-5pm, just in time for you to shop for the moms, dads, and grads in your life.
Vendors and shoppers must wear face coverings, and groups are expected to maintain physical distance between each other. Vendors will be spread across The Green and the Rail Trail at Cypress & Grove.
Here's a full list of vendors you'll see at the show, with links to their websites.