GLAM Craft Show will take place this Sunday, December 8 from 11am to 4pm at the Historic Mustang Hangar near Gainesville Regional Airport.
We have 70 vendors who'll be there selling everything from fun clothes and felted food for kids, to fish-head belt buckles and hand-forged knives for dads.
Some vendors are even offering special deals available only at GLAM.
Have limited time to shop? Order online today through the Thrive Handcrafts website using the code GLAMpickup and you'll skip shipping costs and have a quick pick-up at GLAM.
Want a personalized gift? Sweetwater Organic Coffee Company will adapt the label for their popular "Good Morning Gainesville" roasted coffee to wish a good morning to anyone you choose, delivered right to their door in time for the holidays.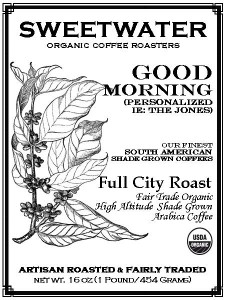 The DJs from WGOT will also be there spinning tunes, taking donations, and selling t-shirts. They're also looking for people interested in doing new shows since they'll soon have a lot more airtime to fill.
And don't forget — Celebrations Catering will be on hand selling tasty treats, beer, and wine. Where else but GLAM can you can stroll around with your favorite drink in hand while doing your holiday shopping? Certainly not at the mall.
Hope to see you there!
Edited to add: Spellbound Dance Arts is also offering a deal on pre-orders. Use the coupon code GIFTGIVING on an order of two or more custom decorated hoops, then put "GLAM" in the message to seller and you'll get 25% off and receive a refund on your shipping.