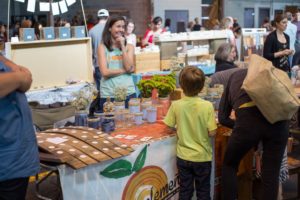 Here at GLAM, we're all about keeping in local. We started GLAM Craft Show in 2009 to provide a local holiday market for makers in our community. Eight years later, we remain true to these roots. More then 60 vendors in this year's show hail from the greater Gainesville area. The others hail from Tallahassee, Jacksonville, and Orlando. One is even driving down from North Carolina, though he has family ties in St. Augustine, so we'll give him the benefit of the doubt and count him as a Floridian too.
But we don't do it alone. Starting last year, we were fortunate to partner with the Gainesville Community Redevelopment Agency to bring GLAM back to downtown Gainesville. The CRA worked to open the doors for us to use the historic GRU Operations Warehouse in Gainesville's emerging Power District. It was the perfect spot–it offered the perfect amount of open space and industrial charm, plus it was within walking and bike riding distance of several neighborhoods.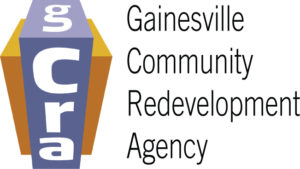 We love that our partnership with the Community Redevelopment Agency on this project is one small step toward strengthening the fabric of our local community and making Gainesville a better place to live. If you'd like to see more about what's envisioned for the Power District, check out the CRA's redevelopment plan here.
I hope to see all of you at GLAM next week. You can visit our Facebook event page for more details about the event, as well as sneak peeks from vendors.
See you Sunday!