Come join us for the 9th annual GLAM Craft Show, now at First Magnitude Brewery! As always we'll have a well-curated selection of artisan gifts created by nearly 80 makers from Gainesville and beyond.
Cilantro Tacos, Bubba Luigi's, and Humble Fire will keep you fed, along with Sweetwater Organic Coffee, Wellspring Kombucha, Endless Summer Ice Cream, and Hyppo Pops. And of course First Magnitude's tap room will be open (which now includes wine on tap, for you wine lovers).
Park on South Main Street, the Depot Park overflow lot, or the RTS lot southeast of the brewery. Here's our handy parking map. Then once you park, catch a free pedicab to the show.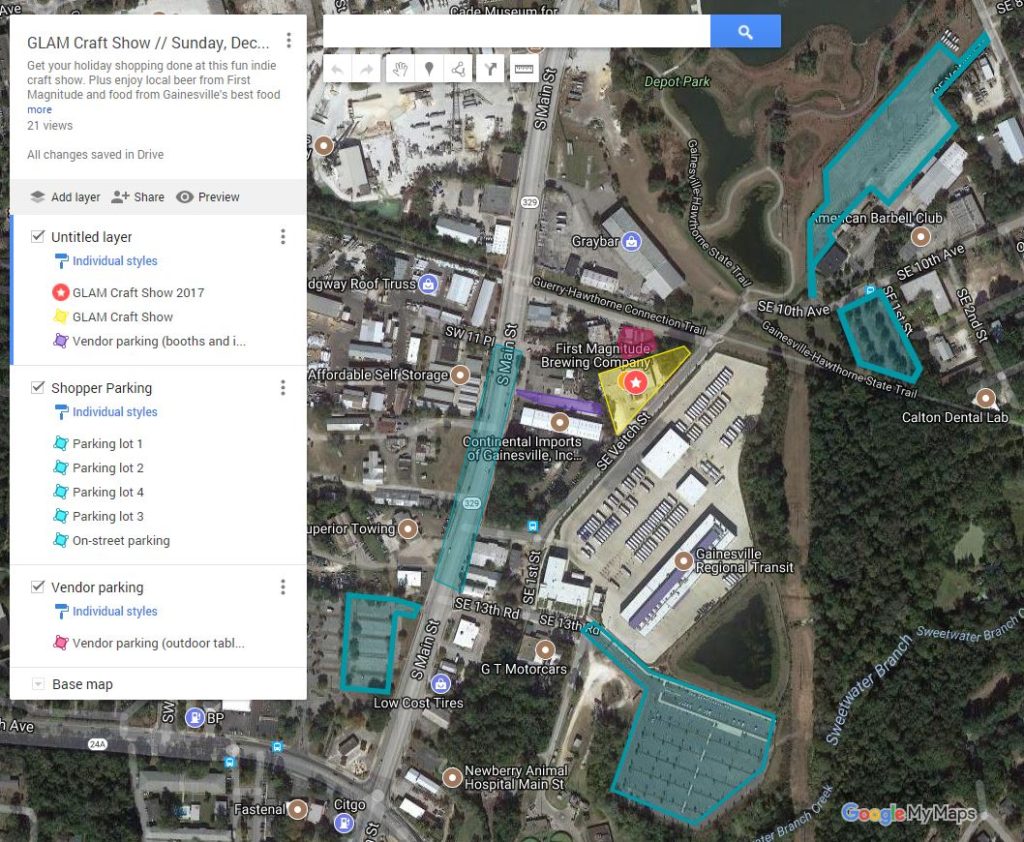 Admission is FREE. Show runs from 10am to 4pm on Sunday, Dec. 3 at First Magnitude, 1220 SE Veitch Street in Gainesville. See you there!
Pressed for time? Shop the links below and pick up items at the show or have them shipped right to your home.